Verse of the Day Submission
We include a verse of the day in all our live webcasts. We invite you to submit your own verse recording! You can upload a video file you have already recorded using your mobile device or computer, or you can use the webcam module here to record it directly on our site.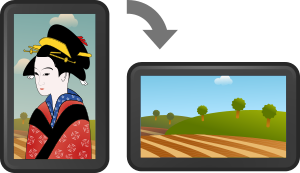 When using a mobile device, please rotate the device sideways so the video is wider than it is tall.
Please let us know the name of the person sharing the verse and the scripture reference they are quoting.
All you need to say on the video is:
"The verse of the day is scripture reference and it says scripture."
Here is a video of Pastor Brian sharing a Bible verse from his laptop computer.
---
After submitting your video you will be automatically redirected to our home page.
Upload a File